https://www.youtube.com/watch?v=i5xFUSti5z0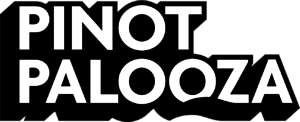 WE'RE BACK! (Again)
Where to start, hey? What even was 2020 and 2021!
For sure, it was a challenge for sure and in particular for those who bring people together. But as we said throughout the last couple of years, whilst we have all been apart, remaining connected was key. But, we miss you and we know our audience does as wel!
So, we've started planning for the year ahead and 'get back to our Pinot roots' with smaller scale, limited capacity sessions and good old wholesome fun.
If these past two years have taught us anything, it was the value of direct connection with your customers.
We can't wait to help make that happen.
GETTING BACK TO OUR PINOT ROOTS
We have loved the growth, size and scale of Pinot Palooza over the years but in a post COVID world, do we want to go back to 'normal'?
If anything, last year gave us a chance to reflect and focus on the core values of not just the Pinot Palooza brand, but why on earth we did this in the first place; and that was to connect, engage and entice people into the wonderful world of Pinot Noir (and have a heck of a lot of fun in the process!).
"It goes without saying, the past 2 years have been bloody tough for so many and I hope the year ahead, whilst still challenging, will see us reconnect and explore what our 'new (wine) world' is.
If anything, the pandemic has highlighted the critical need of having direct connection with your customers and the vital role it plays in your business. I'd like to think festivals like ours not only help facilitate that, but amplify and supercharge it.
Despite things still being in flux, we're confident of a return to 'normal' and we know our audience is too. The good news is, from the three festivals we've run since October 2019, the spend per person is up 35% meaning they're all about supporting local.
Heck, if anything, we all need a bloody good party"
Dan Sims
CEO / Founder REVEL.global
GETTING BACK TO OUR PINOT ROOTS
Like we said in 2021, we're going to consolidate to just four cities in Australia and New Zealand. As much as we are desperate to get back to our international friends (especially Japan!), with question marks still over travel, let's keep it simple.
This isn't to say we won't be back (trust us, we will!), just not this year.
For the cities we do visit, we're tweaking the format a little and focusing on smaller sessions to not only be COVID safe (obviously), but focus on the overall experience for both punter and producer alike. Interactions are key, not just transactions.
You'll see we're splitting the event into 3 sessions over 2 days. We see Friday night as very much a VIP experience with the other sessions being our more traditional audience. The session times will allow for more space / distancing whilst giving you more time to engage with the audience.
We'd love you with us.
Marking TEN years in Australia!
Dear Perth & Adelaide, we love you. We truly do and assure you, we will be back in grand form. But after the past couple of years, we need to consolidate the tour somewhat this year.
For the east coast, we're looking to expand this over three weekends so we can engage audiences across multiple sessions. Bigger is not best this year.
As we say above, we very much see the Friday night as a VIP / preview night with our core audiences joining us on the Saturday. We've run such sessions with great success with our sister event "MOULD – A Cheese Festival" and anticipate similar demographics and results.
The feedback we've had from our audience is that they are PUMPED to get back and support us and we encourage you all to join us.
NEW DATE
MAY 6 & 7, 2022
FRIDAY: 4.30pm till 8.30pm
SATURDAY: 11am till 3pm and 4pm till 8pm
TIMBER YARD, Port Melbourne
We're very bloody excited about this space and have been wanting to do an event here for sometime. A custom built event venue in Port Melbourne, it has indoor exhibition area, outdoor and under cover areas perfect for that 'Palooza' vibe.
We've had our eye on this venue for sometime and we know you're going to love it.
NEW DATE
MAY 20 & 21, 2022
FRIDAY: 4.30pm till 8.30pm
SATURDAY: 11am till 3pm and 4pm till 8pm
JOHN REID PAVILION, Brisbane Show Grounds
We're hoping we can return to the John Reid Pavilion at the Show Grounds but are working through the 'challenges' of take away sales on the day. Hold tight. We'll update you when we can.
500 – 700  + pax per session *
NEW DATE
JUNE 17 & 18, 2022
FRIDAY: 4.30pm till 8.30pm
SATURDAY: 11am till 3pm and 4pm till 8pm
CARRIAGEWORKS
Yep. Carriageworks is our Sydney home and thanks to a very generous philanthropist, it was saved from receivership. A hub of culture in the city, we love it and can't wait to return. We'll be in Bays 22-24 and whilst indoors, has huge ceilings and good circulation.
We'll be back (in person this time!)
Thank you to all who joined us at last years event. It was a weird one for us not being there in person but we trust you enjoyed your self nonetheless.
We're back again this year though moving the date to the 'traditional' October time of year due to Australian events being moved to May.
We hope this encourages even more Australian producers to make the journey over!
OCTOBER 14 & 15
FRIDAY: 4.30pm till 8.30pm
SATURDAY: 11am till 3pm and 4pm till 8pm
SHED 10
Would it even be AUCKLAND without Shed 10? Yes, we're back and with some further fine tuning. A bigger emphasis on talks, VIP areas and more. Heck, we'll even be there in person this year.
500 – 600  + pax per session *
*could change depending on restrictions
PINOT PALOOZA BY THE NUMBERS …
Since its inception in 2012, we've wanted to understand our audience. Who joined us, where they're from and how they engage with wine. Each and every year the data blows us away! We can't help but get enthusiastic about what we're seeing not only at Pinot Palooza, but at all the other events in the REVEL portfolio.
Below are some of the main figures from the 2019 campaign. There is much to digest here, so take your time!
to join us on event days / sessions
Attendees under 35 (of which 65% are women)
YOU'RE PART OF A GLOBAL WINE CONVERSATION
And gee, there is a lot of Pinot Noir to talk about! Diversity of wine style has always been key to Pinot Palooza and showing a vast and varied array of wines is critical. Judging by the below numbers, Pinot Palooza is the melting pot of lip-smackin' good Pinot Noir.
different Pinot Noirs were poured in 2019
People are craving connection.
Not only that, they are looking for genuine experiences, have a thirst to be informed and like to share their experiences via social networks. With millennials fast making up over 50% of wine consumption globally, they are the new wine media. 
Adding to that, there are many who say young audiences aren't spending money on wine.
We call 'bullshit' to that as the data below shows otherwise.
In 2019, thanks to our good friends at SQUARE we were able to gain incredible insights into what was happening on event day. This is only a summary so if you'd like to know more, talk to us. 
From the date we have from our MOULD festivals in 2021, spend per person was up 35% on previous events. This tells us people want to connect and spend direct on event day.
Average sales per winery per event
NZ Wineries generally sold 25% more on average
Average spent on wine per person
Average spend per head (inc. ticket)
1.50
Average spent per person, per vendor, per event
Average spent on food per person
estimated wine tastes poured globally
est. bottles SOLD and POURED on event day
46
Average RRP per bottle sold
FUN FACT!:
If all the 2019 Pinot Palooza bottles sold and poured were stacked on top of each other, it would equate to 40,000 feet, the height of a flying modern aircraft. Plus, the total volume of wine would fill the cargo hold of a Boeing 737.
THAT is a lot of PINOT NOIR!
EXHIBITOR FEES
We do our best to ensure your event experience is as streamlined, easy and enjoyable as possible, so all you have to do is rock up on the day. We know it's been a full on year for all and do our best to keep these costs down as best we can but with COVID compliance, there are a myriad of additional costs we must now absorb. However, we don't anticipate a fee increase across the board even with additional sessions and numbers.
A full (online) Exhibitor Bible will follow upon registration. This will include links to registration of wines, RSA and other compliance requirements as well key dates and shipping information for each country we operate in.
FEES INCLUDE:
Listing of brand and wines in the Pinot Palooza booklet (per city you're exhibiting)
Pallet bar with signage;  2.5 x 2.5 mtr space (additional styling available upon request – fees apply)
Spittoon, ice bucket, water
One REVEL wine glass to taste from, two for larger events (more available on the day at $10 per stem)
Listing on the PINOT PALOOZA WEBSITE 
MARKETING and PROMOTIONAL support via social media channels and multiple shout outs
SOCIAL MEDIA CHEAT SHEET (to make promoting yourself in the lead up easier)
Detailed Exhibitor Bible noting all participating requirements and links for licensing, etc.
LISTING in the Pinot Palooza HALL OF FAME
DIGITAL PROMOTIONAL PACKAGES AVAILABLE for additional fees
Winner Digital Wine Communicator of the Year 2018 by the Wine Communicators of Australia
WORKING WITH SQUARE
We're working with Square again for 2021 as knowing what is happening on event day is key.
For this year, all sales (for all our events) will be run through REVEL's Square account. This not only removes the challenge for some of our New Zealand producers (and for those operating under a trust) but it also means that in Melbourne, as it's all under our account there is NO TEMPORARY LIQUOR LICENCE saving not only $$$ but time!!!
This will make things easier for you, we'll be loading all your products into the system as well as on the day assistance.
Rest assured, all sales made on each of the days will be paid back to you 48 hours post last event day with full reports sent.
There will be a 5% processing/administration fee which is inclusive of the 1.9% credit card processing charge made by Square.
The data we'll get will help us better prepare you on not only event day, but get in depth understanding of trends and purchases that we can use to gain sponsors which, in turn, helps keep exhibitor fees low.
All you will need to do is:
1. REGISTER YOUR WINES WELL AHEAD OF THE EVENT
On event day, we will provide you with a SQUARE TERMINAL that will have all your wines listed. We will set this up for you and easily connects via the venue's WiFi. 
This is compulsory for ALL participants for Australian events. 
NOTE: 
Prices below are ex-GST (or relevant local taxes).
New Zealand events are run and managed by Bottle Shop Concepts NZ. Fees are in NZ dollars.
Australian events are run and managed by Bottle Shop Pty Ltd (trading as REVEL). Fees are in AUS dollars.
Confirmation of participation is upon payment of invoice. 
PER
$

0

(20% commission on sales)
FOR ALL CITIES, REGISTER YOUR INTEREST VIA THE BUTTON BELOW!
HOW THEY ENGAGE WITH & HEAR ABOUT US
Whether it be social, digital, our newsletter or direct traffic to the website, our audience are not only talking about the event but sharing & encouraging attendance. This reinforces our grass root's approach to building a 'tribe' first and integrating everything else around it.
This data may be a little nerdy but it shows how people not only find us, but engage with us. 
62%
all web traffic via a mobile device
73%
of all tickets sales via mobile device
89%
mobile usage from an Apple device
278k
website page views from 117k users
38%
of web traffic driven by organic search which is showing high brand awareness.
TRAVEL
is the #1 interest of our audience!
31%
was direct to the website
20%
came via the socials (such as Facebook, Instagram & Instagram stories)
88%
of social traffic came via Facebook!
SOCIAL CONNECTION
Social is constantly changing. Are you keeping up?
As social media evolves, so does the way that audiences use it. Facebook, Instagram and Twitter are not only community hubs but have evolved into platforms where users come to seek information in real time. With 3.2 billion daily active users it's not hard to see why a social media strategy has to be king.
It's all about connection so please keep on tagging and mentioning us in anything you do – you're our mates and we miss ya!
VIDEO
As we all know, video is the Grand Cru of social media. We continue to drive this into our strategy and in 2021 we hope to continue to increase its presence. Our audiences number one interest is #travel and to target this community we've produced and curated high quality video content with a focus on regional areas in Australia, New Zealand and internationally. Stay tuned for more here!
Vertical format has become the gold standard across social regardless of platform. With media being consumed on-the-go and in real time, it's important we deliver it optimised for how it will be consumed – vertically! With that, this year we're incorporating a solid IGTV strategy to funnel into our Instagram and Facebook content calendars. We're also keeping a keen eye on TiK Tok (and now Club House!) too…
SOCIAL
In 2019 Instagram removed the 'Like' button to prevent brands and people from fixating on a measurement that increased vanity and has a proven negative effect on mental health. This change has meant that audiences are more likely to interact with content in a meaningful way, rather than following the herd. In short, we like it. 
In 2021 the importance of social interaction has increased exponentially. Features like polls and Q & A's in Instagram stories allow brands to connect in new ways and demonstrate that social listening and looking at what's being said vs just how many likes a post has generated, is an increasingly important metric.
4.9 million +
total Facebook impressions
3.6 millon
Facebook users reached (organic & paid) with women making up 64% of engagements!
130k
Facebook engagements
399k +
Facebook video views.
Video is no longer essential, but vital especially in storytelling
Every event we ask people to vote for their favourite winery on the day with roaming iPads throughout the room.
But this year, we'll be looking to make this available direct on your phone with attendees able to add their favourite wines to a 'Playlist" giving us instant access to which wines we're most popular.
This is always a highlight of the Festival and the insights that come as a result, are truly fascinating.
2019 TOP 5 MOST POPULAR WINE REGIONS
This is a fascinating insight and one I bet you didn't think was the result. There is a lot to unpack here but in short, it says to us no region should rest on ones laurels. 
Adelaide Hills

Central Otago

Yarra Valley

Tasmania

Gippsland
CRAGGY RANGE!
Martinborough, NZ
2019 TOP 10!
Craggy Range (Martinborough, NZ)
Akarua (Central Otago, NZ)
Moondarra (Gippsland, Vic)
Charteris (Central Otago, NZ)
Dog Point (Marlborough, NZ)
Ashton Hills (Adelaide Hills, SA)
Henschke (Adelaide Hills, SA)
Burn Cottage (Central Otago, NZ)
Pegasus Bay (North Canterbury, NZ)
Ghost Rock (Tasmania)
2019 CITY WINNERS
TOKYO: Nikkal
OSAKA: Akitu
PERTH: Below & Above
ADELAIDE: Main & Cherry
AUCKLAND: Pegasus Bay
CHRISTCHURCH: Pegasus Bay
WELLINGTON: Craggy Range
MELBOURNE: Moondarra
SYDNEY: Akarua
BRISBANE: Craggy Range
SINGAPORE: BK Wines
LONDON: Ata Rangi
2022 TOUR DATES!
REGISTRATIONS DUE DATE: FRIDAY APRIL 1st
Below is the main calendar of dates for Pinot Palooza as we jump into the new decade. These are dates that are currently confirmed yet we anticipate being additional 'UnPLUGGED' events added throughout the year in a range of cities and markets.
By consolidating the tour to just four main cities, we hope you can join us.
Great wine and great wine stories told by even greater people, you!
https://www.youtube.com/watch?v=i5xFUSti5z0
LOOKING BACK TO MOVE FORWARD …
As I'm sure many of you have done the past year is look back and reflect on so many things. Aside here are some images from the events that we love. The people, the places, the memories. It seems like yesterday but also, so far away.
We cannot wait to get back and see you all and we know our audience can't wait to see you either.
All these and more can be found on the PINOT PALOOZA Facebook page.
PS: We also grabbed a whole heap of footage and interviews both on event day and as part of our regionals tours. Head to YOUTUBE for more!
Thanks so much for being part of PINOT PALOOZA.
Your love and support truly means the world.
We just cannot wait to see you again. It has been far too long between Lols and hugs.
If you have any questions at all, please don't hesitate to call us!